Anthem, by Ayn Rand
First of all, I totally agreed with the people who claimed that
Anthem
is a lot like with the book
"Uglies."
I personally think that The Tunnel in Anthem represents The Smokes in Uglies. They both are a place for the transgressors in the book to stay as themselves. In Uglies, Tally goes to the Smokes and finds the real her. She actually finds out that she doesn't want to be pretty like everyone else. Similar to that, in the book Anthem, Equality 7-2521 starts thinking beyond and as time flows, he is being unlike others. He starts wondering things he should never know. In Uglies, Tally figures out the secret about the surgery and she is not supposed to know the secret. I am willing that the tunnel in the book Anthem is not found by the Councils just like the Smokes in Uglies was found.
Tunnel
Magnifying Glass
Image created by Ryoung Kim
Secondly, I though that this book was connected with The Giver too. I felt that the part of the main character thinking differently from others and seeing things differently was very similar. For example, in The Giver, Jonas finds out things by memories and in Anthem, Equality finds out things which were discovered in the past but was hidden. Also, in The Giver, Jonas tries to hide from the Council and runs away from the community. In result, the citizens had to feel all the pain Jonas left in the community. In Anthem, Equality, tries to hide the tunnel by giving up him self and getting beaten. His curiosity gets deeper and deeper as time goes by. Overall, to arrange my last thoughts, I think that the part when Equality was whipped was similar with South Korea's history. This is because in the past, they used to beat people when they won't follow the rules.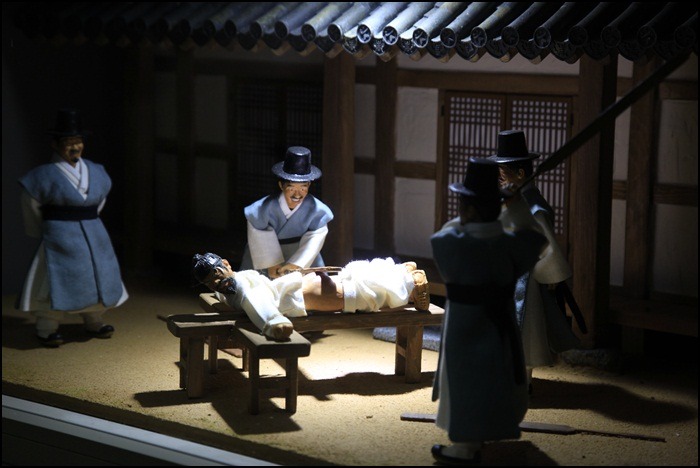 Source